2012 Epitome, Sumaridge Estate, Upper Hemel-en-Aarde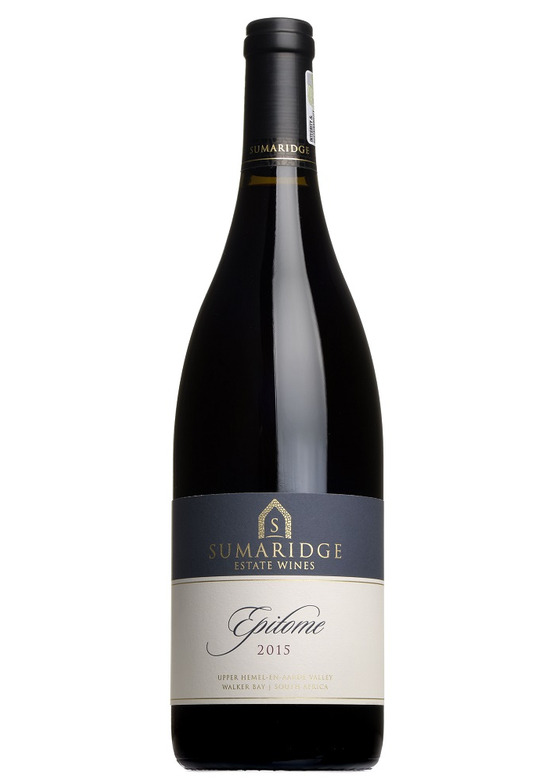 Save
£24
per case
2012 Epitome, Sumaridge Estate, Upper Hemel-en-Aarde
The ultimate 'Cape blend' of 57% syrah and 43% pinotage, matured in the finest French oak for 18 months. This big, bold fruit-driven wine is simply stunning.
"A deep, rich colour in the glass with aromas of ripe, blackcurrant fruit, delicate spice and a warming hint of smoky oak, quite restrained and elegant reminiscent of fine, mature red wines of France's Rhône valley.
The palate is laden with ripe, dark-berry fruit; blackcurrant, mulberry and bell pepper spice initially dominating. Over time the blackcurrant evolves to include a hint of blueberry and a wave of warming, smoky-oak lingers on the finish. 10 years on from harvest the tannins have mellowed, there is still a grip on the finish but it is beautifully balanced with the flavours and overall structure.
This wine has seen a lovely evolution in the bottle over the past decade, which has allowed the depth and complexity of flavour to be fully revealed, a great glass of wine and excellent value." James Russell-Grant | Mr.Wheeler
There are currently no reviews for this product.
Be the first to write a review.