2022 Albariño, Abadia do Seixo, Bodegas Pazo de Villarei, Galicia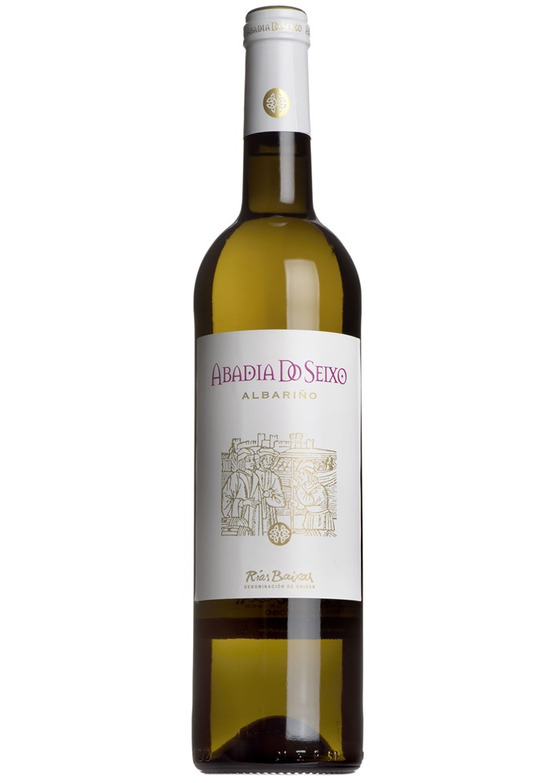 Save
£11.40
per case
2022 Albariño, Abadia do Seixo, Bodegas Pazo de Villarei, Galicia
This is an expressive, forward style of albariño, shining with ripe citrus fruit and tangy green apple flavours. Classic albariño minerality, with pretty floral aromas and a crisp, fresh, luscious palate. Delicious!
We could say Galicia is to Spain what Cornwall is to England, a beautiful yet humid coastal region. Albariño grapes may be small, but the thick skin allows the retention of acidity and freshness which makes it ideal to grow in moist conditions such as north-west Spain. Bodega Pazo de Villereis Celtic heritage gives them the expertise to craft wonderful Albariño - this is history in a glass at a very accessible price.
Bodegas Pazo de Villarei dates back to the Iron Age Celts and the vineyards extend along the Salnés Valley, in the heart of D.O. Rías Baixas, between Arosa and Pontevedra. The Bodega has maintained the ancient traditions of the Celtic heritage reflected in their logo: the albariño is grown on 20 year old vines at high altitude allowing slow ripening with the warmth of the day counteracted by the cool of the night. This gives wonderful freshness and flavour.
Delicious Albariño. Recommended