Build an affordable and rewarding fine wine collection
You don't have to be an expert to know what you like, but when it comes to buying fine wine it definitely helps to have the advice of an experienced professional – which is where My Cellar comes in. Let Mr.Wheeler's fine wine experts help you to choose an enviable selection of delicious vintages, either to lay down for personal enjoyment in years to come, or to be re-sold once they reach maturity.
My Cellar is the easy and affordable way to start your fine wine collection. Simply choose your monthly subscription amount, decide whether you wish to buy for drinking or investment (or both), and advise us of your preferences in terms of style, region, and bottle price.
Free case of wine worth £200
Boost your fine wine collection right from the off with a free case of 2010 Chateau Cissac, Cru Bourgeois Haut-Medoc, Bordeaux, worth £200. Simply sign up for a minimum monthly payment of £100 or more.*
Sign Up
WHY JOIN MY CELLAR?

The finest wines
From the most sought-after labels to interesting up-and-coming winemakers, you'll have access to spectacular wines from both new- and old-world producers. Your dedicated fine wine advisor will carefully match purchase recommendations to your tastes, and to your future aspirations - to drink your wine once mature, or to sell at the peak of its value.

Best value
Buying wine en primeur or in bond means that you'll benefit from the lowest possible prices on the best quality vintages. Not only is a young wine – still to mature and fulfil its potential – more affordable than one at its drinking peak, but purchases held in a bonded warehouse are stored VAT- and duty-free until such time as you wish to withdraw your wine for drinking.

Personal service
You'll be allocated a personal fine wine advisor, dedicated to ensuring that your cellar is everything you want it to be. They'll get to know you and your wine preferences, and will include you in the process as much as you wish: with your approval for every purchase or discretion to let them make the buying decisions. It's your cellar and your choice.

Investment Potential
Should you wish to treat your cellar wholly as an investment, or use it subsidise your fine wine drinking by purchasing a number of cases for later resale, your expert fine wine advisor can make purchase recommendations to meet your requirements. You'll be surprised at just how much value your collection may accrue.
HOW IT WORKS
There are no joining or management fees, and the process couldn't be simpler:
How does it work?
Choose whether to build your cellar for drinking, for investment or for a mix of both. Tell us any wine preferences you have or our team can help you to specify your choices. Decide on your monthly investment level (from £100 per month but with no cap on a maximum investment amount). Agree your monthly payment date and you've already started to build your cellar.
Why build your own wine cellar?
Building a regular portfolio of wine for drinking, investment or both, gives you regular access to the very best wines and service from Mr.Wheeler. You'll be able to discuss your choices with one of our wine professionals who are there to advise and guide, make choices on your behalf or assist you in the way that you prefer.

Investing in wine is fun, interesting and you'll expand your wine knowledge and interests.

If you're building a cellar to enjoy drinking, then it's the best way to get the best wines, delivered conveniently as and when you decide.
Where will My Cellar be?
Mr.Wheeler wine cellars are held in a specialist bonded wine warehouse which means they are fully insured, secured and temperature controlled.
We have a number of sites across the UK making it easy and convenient to take delivery of your wines.
What goes in to My Cellar each month?
You can decide what goes in to your cellar with the assistance and guidance of our wine professionals, or we can choose on your behalf based on our understanding of your preferences and objectives.
How can I keep track of my wine and its value?
We will send you quarterly updates of your wine portfolio, but you can check in at anytime with your dedicated wine professional.
How do I get my wine delivered for drinking and how long does it take?
Just give us a few days' notice to remove any stock stored in our UK warehouse. If there is any duty and VAT to pay, we'll take this at the time you order wine for delivery. Wines are sent on a secure, insured service, and will arrive at a time to suit your schedule.
How can I trade my wine and realise my investment?
If you decide there are wines in your cellar which are either surplus to requirement, or were bought for investment and you're ready to sell, we can provide a valuation based on the current market. We will make you a 'cash offer' for your stock, or broker the stock on your behalf and take a small commission. You'll have total transparency of the process, and funds will be quickly transferred to you once a sale is complete.
MEMBER BENEFITS
Personal service from a dedicated fine wine professional
From just £50 per month
Free case of wine if you sign up for £100+ per month*
No joining or management fees
Cellar tailored to suit your tastes and objectives
Approve all buying choices yourself, or leave it to us
Optimum-conditions cellarage at preferential rates
Priority access to fine wine
Drink wines at their peak, or sell them on
Flexibility to make additional payments
Insurance cover for your cellar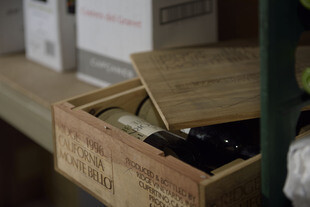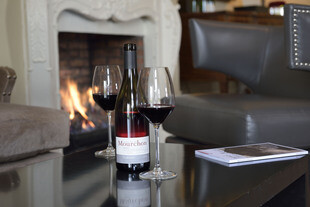 Sign Up
*Your FREE case will be added to your reserves in bond after your first subscription payment has been received. The free wine will be available for withdrawal after 12 months of continued membership and will be subject to delivery, UK duty and VAT. Free cases also attract cellarage at your normal rate.
Delivery & Cellarage charges July 2017 – June 2018
Cellarage (Non-members) £12.00/12, £6.00/6, per year
Cellarage (Members) £10.00/12, £5.00/6, per year
Delivery - Free (12 bottles minimum)**
Collection - Free**
Pricing includes VAT
**Providing the wine has been purchased from us.
Duty & VAT
If you choose to store your wine 'under bond', duty and VAT will only be due once you withdraw the wine and take delivery. Wine duty is a fixed charge and remains the same, regardless of the cost of the wine.
Current duty rates*:
Still Wine (5.5%-15% ABV) £25.98/12 £2.16/bottle
Sparkling Wine (8.5%-15% ABV) £33.27/12 £2.77/bottle
Sherry / Port (15%-22% ABV) £34.63/12 £2.89/bottle
VAT is a flat 20%* on top of the purchase price (not the current value) plus the duty.
Example:
A case of wine is purchased for £500 under bond
Upon withdrawal, the following fees are due:
Duty* £25.98
VAT* on the Duty (20% of £25.98) £5.20
VAT* on the wines (20% of £500) £100.00
Total to pay upon delivery £131.18
*VAT and duty correct as of August 2017.