Do you have a hotel or restaurant - gastropub or catering business?
On-trade wine sales in East Anglia and further afield
The Wheeler family has been supplying the licensed trade locally and nationally since 1883, and is proud of its long-standing relationships with many of the region's leading restaurateurs, hoteliers, publicans and caterers. Our wines can be found in many of East Anglia's leading establishments, from bistros to AA Rosette restaurants, country pubs to elegant hotels, plus a number of high-profile arts venues. A common theme of the best hospitality businesses is that their wine list is an important part of their distinguished offering.

Wines to suit your target market
Not only is the Mr.Wheeler range of wine from small, interesting producers without comparison regionally, in terms of both quality and value, but membership of a leading buying partnership (the best group of its kind in the UK) also enables us to access a diverse array of wines extremely competitively. Our partnership approach will help you to sell better wines, more profitably: we have our finger on the pulse of the wine trends, and with our considerable experience we can help you to choose the right wines for your clientele, at the right price points: the result is a happy customer enjoying a better wine – all good for business.

Better wine, better service
Our impeccable level of customer service is as you'd expect from a market leader with such a long history in the trade. Not only are we responsive, quick and flexible with our deliveries, but we also offer a range of options designed to support your business:

• Drinks list design and print – we'll maximise your sales potential through a careful combination of enticing tasting notes, food matching tips, and on-brand design.
• Customer tastings – whether the buying decision is made by the business owner alone, or a small team of senior restaurant staff, we'll always talk through the options at a personalised tasting.
• Staff training – your people can often be your biggest asset when it comes to boosting profit on wine sales, so we make sure they know their Chablis from their Pinot Noir.
• Wine events – we can plan and facilitate wine dinners and tastings that will familiarise customers with your wine list, and keep them coming back for more.
Whether you are about to open a new venue, if you plan to refresh your wine list, or you're just curious to see how Mr.Wheeler can help boost your wine sales, please call Simon Gotelee on 01206 713560 or 07581 333830, or email him at [email protected] You'll be glad you did.
But what do our customers think?
"We continue to be surprised at both the quality and value of the wines, we are glad to have found Mr.Wheeler!"
Noorzaman Rashid, Chairman, Firstsite Art Gallery, Colchester

"Mr.Wheeler has become a very important supplier to Wivenhoe House in the last year. They have been efficient and reliable, and certainly offer a good variety of wines at very competitive prices"
Oliver Brown, General Manager, Wivenhoe House, Colchester

"Epic service. Mr.Wheeler has been instrumental in the growth of our business"
Sean W Hughes, Managing Director, Dylans at The Kings Arms & The Boot, St Albans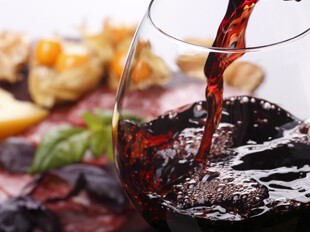 CONTACT OUR TRADE TEAM TODAY