2017 Barbera d'Alba, Monchiero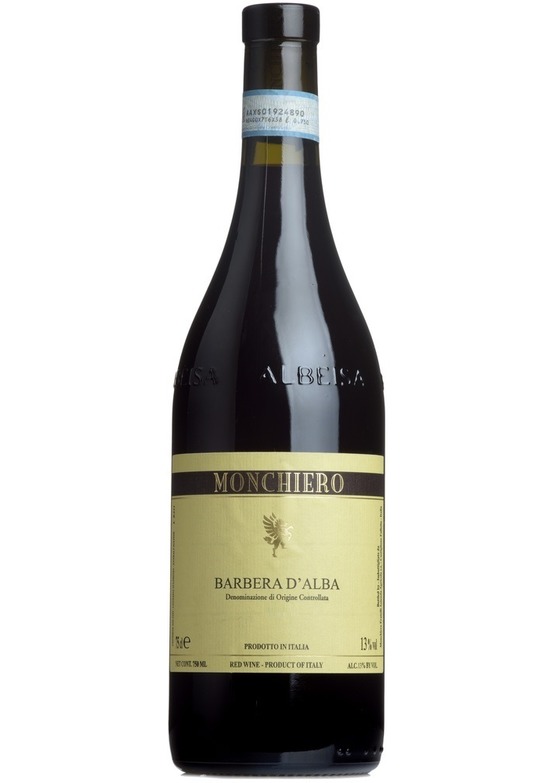 2017 Barbera d'Alba, Monchiero
In 1950, the Monchiero winery was established in the heart of Barolo, Castiglione Falletto. The vineyards are overseen by Vittorio Monchiero, who graduated from the college of viticulture in Alba where the best Barbera is grown. Over the past decades, the reputation of wines made with Barbera changed considerably - from midweek drinking to serious reds with ripe fruit and direction.

Monchiero's highly drinkable Barbera comes from a single vineyard and it's one of the most interesting wines around. Luscious and pure with violet aromas and cherry fruit, you'll find this Barbera your perfect food companion.
Ben Godfrey, Mr.Wheeler
"I am a big fan of the wine of Piemonte in northern Italy, and a good Barbera d'Alba is often my go-to drinking red. In the hands of a good producer such as Vittorio Monchiero it is one of the most interesting wines around. Its ripe and luscious and packed with morello cherry and blackberry fruit. Im particularly taken with its warm spice-laden palate, with a touch of roasted coffee and dark chocolate. Barbera has a natural freshness to it, which makes it a very versatile and food-friendly choice, with acidity to cut through the creamiest of sauces as well as tomato-based dishes."
There are currently no reviews for this product.
Be the first to write a review.