2018 Tête de Cuvée Rouge, 'Black Label' Domaine de la Jasse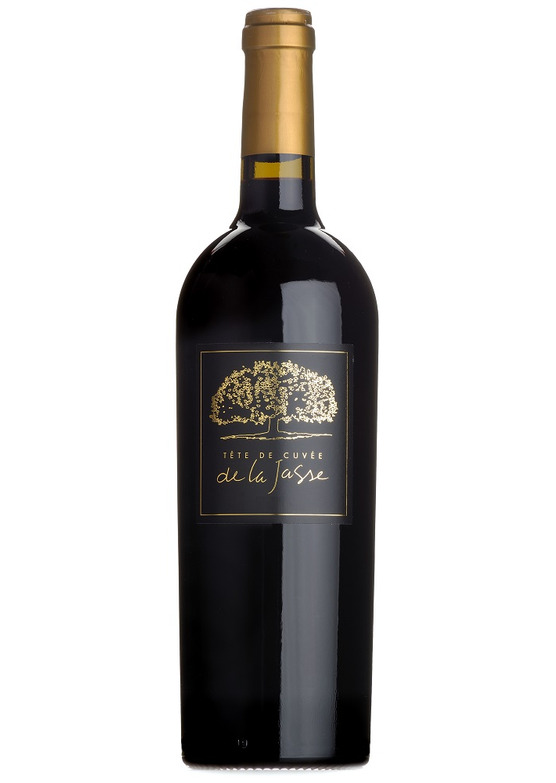 2018 Tête de Cuvée Rouge, 'Black Label' Domaine de la Jasse
Special Autumn Offer
Domaine de la Jasse's delicious 2018 Tête de Cuvée Rouge is drinking brilliantly well now and is the estate's flagship red. Their wines have an incredibly loyal following with the majority of our customers ordering from every vintage released. A true testament to the quality of wines from this estate. As well as us offering a special case deal, the winemaker Bruno Le Breton is also offering a superb incentive to buy two or four cases - a free magnum (150cl, worth £32.95) or jeroboam (300cl, worth £69).
The long, warm summer of 2018 has resulted in a fine quality harvest and winemaker Bruno le Breton has once again produced a superb red wine which is not to be missed.
Critic reviews
"Finally, the 2018 Black Label Tête de Cuvée Rouge de la Jasse, made from 100 per cent Cabernet Sauvignon. Handpicked from the choicest vineyards plots and aged in large oak barriques for 12 months, its full of dark cherry, luscious blackcurrant, herbs and warming spice. Its delightfully rewarding and, if decanted and allowed to show off a bit, really would pass for something for pricier and grander."
Jonathan Ray, The Spectator Magazine
Grape:
/
Cabernet Sauvignon
There are currently no reviews for this product.
Be the first to write a review.