2020 Dolcetto d'Alba Tiglineri, Enzo Boglietti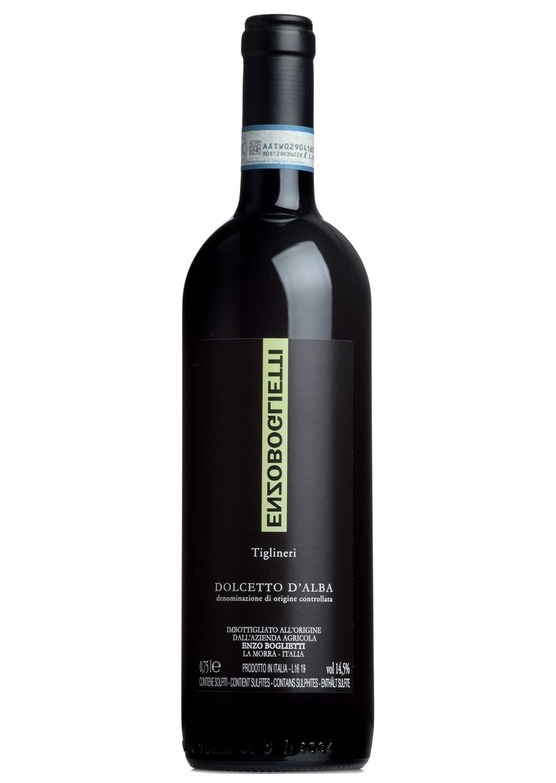 2020 Dolcetto d'Alba Tiglineri, Enzo Boglietti
From vineyards aged between 70-100 years old, 'Tiglineri' is Enzo Boglietti's Cru Dolcetto par excellence. Retaining similar varietal expression to his white label Dolcetto, here Enzo has created a focused, aromatically complex and intense old vine expression of the variety which highlights just how powerful and generous Dolcetto can be.

The texture is like cashmere and crushed velvet with intense black cherry liqueur, strawberry preserve, blackberry and milk chocolate notes all vying for prominence. Sleek, modern and engaging, this is one of the greatest and most luxurious expressions of the variety you are ever likely to come across.
"Piemonte's 'everyday' red grape, Dolcetto , produces joyful, juicy, softly textured wines that are simply delicious, and every bit as good on their own as they are as an accompaniment to food. Picked in a stunning year, like 2019, by a top Barolo producer such as Enzo Boglietti from fruit grown on very old vines, and the result is quite simply off-the-scale good.

This is still joyful and gorgeously juicy, the texture rich and silky, yet there is also a superb concentration, density and length to this wine. A very serious Dolcetto to enjoy immediately or in 3-5 years' if you have the patience! " - Ludovic Surina, Mr.Wheeler.
Suitability:
/
Vegan
/
Vegetarian
There are currently no reviews for this product.
Be the first to write a review.