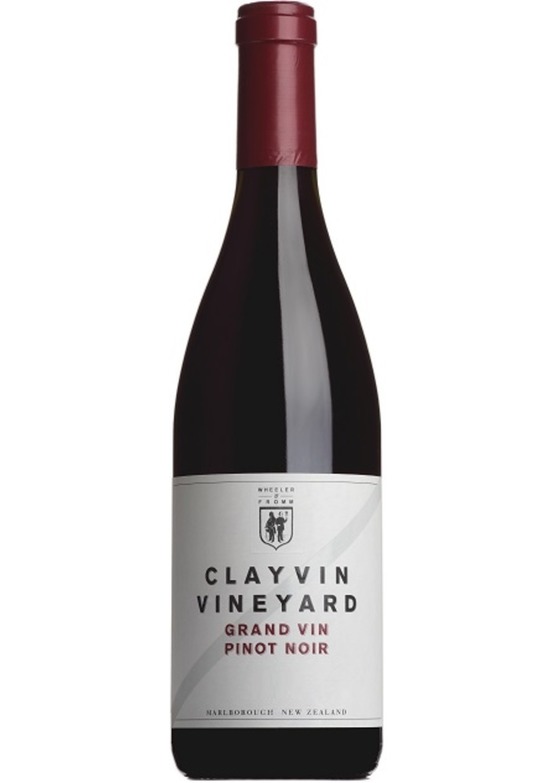 2014 Grand Vin Pinot Noir 'Clayvin Vineyard', Marlborough
The 2014 Grand Vin Pinot Noir is one of the very best vintages and together we operate a unique policy for New Zealand pinot noir in choosing to release our wine upon perfect maturity and in this case, six years after the vintage. This is particularly pleasing to me as I co-managed the estate there until 2015 and this was one of the last vintages I was directly involved in.
Critic Review:
"The 2014 Clayvin Vineyard Grand Vin Pinot Noir is the current release from Wheeler & Fromm in Marlborough, NZ, and a serious rival to fine red Burgundy. It's soft, smooth and elegant with dark, plummy fruit and just a hint of seductive earthiness."
Jonathan Ray, The Spectator
"One of Marlborough's first hillside vineyards, Clayvin has produced a superb string of wines over many years."
Bob Campbell MW (New Zealands leading wine commentator)

"Whilst most New Zealand producers of Pinot Noir seek to impress with the fruit of their latest vintage, Clayvin's single vineyard wines are meant to age. A recent tasting proved that at 5 -10 years they are truly remarkable."
Steven Spurrier (Decanter Magazine)
There are currently no reviews for this product.
Be the first to write a review.