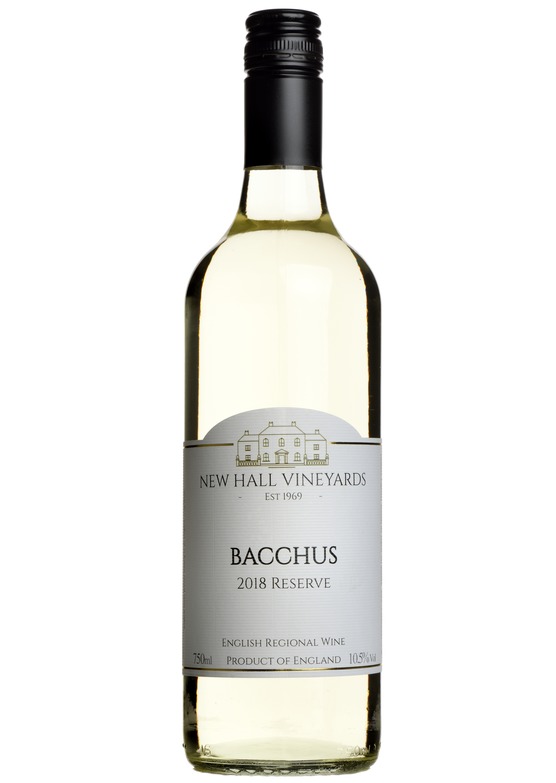 2018 Bacchus, New Hall, Essex
This delicious, refreshing white is perfect to welcome back the warmer days ahead. And major wine critics also agree that New Hall's Bacchus is something rather special…
"Bosky Bacchus is England's answer to Sauvignon Blanc and the best examples such as this have a summer hedgerow-scented style that makes a great alfresco aperitif." Jane MacQuitty, The Times 100 Best Wines for Summer
Pale as water but don't be fooled its vibrant and scented as elderflowers and gooseberries. Superb. Olly Smith, The Mail on Sunday
If you haven't tried Bacchus before, it is England's answer to sauvignon blanc, with a crisp, fresh citrus character and aromatic notes of spring blossom and freshly-mown grass. Tangy and verdant in style with intense flavours of granny smith apple, elderflower and gooseberry. With its extra hint of honeyed fruit thanks to the ripeness of the 2018 vintage to partner the pronounced zippy character, this bacchus epitomises springtime. And with a lower alcohol of 10.5% it makes for a delicious mid-week aperitif.
Chuffed to bits. This is probably one of my favourite white wines ever! I received my order within exceptional time also and Mr Wheeler were extremely good communicators. No complaint at all. Will definitely be ordering again.
"Evoe, 'tis Bacchus fires me" (Orpheus in the Underworld) - indeed! What a refreshing wine. This bottle will go down very quickly. A pleasure to support our local vineyard.